MBO of Utiligroup
Jun 2, 2014
NorthEdge Capital awaits shareholder approval for £16.1million MBO of Utiligroup
NorthEdge Capital, the private equity firm focused on investing in businesses in the North of England, has committed to invest in Utiligroup, a Lancashire-­‐based data management software and services company, pending approval from parent company Bglobal plc's shareholders.
Founded in 1997, the business, located in Chorley, provides data management software and services to the energy sector. Utiligroup has helped a total of 15 new businesses enter the energy market during the last four years and supplies software and services to 29 of the active UK energy suppliers, including OVO Energy and Co-­‐Operative Energy. With 88 employees, the company has experienced rapid growth in recent years.
Following a strategic review, Matthew Hirst, Utiligroup CEO, and Andrew Green, COO, are leading the MBO of the business. The investment from NorthEdge will facilitate the acceleration of new software development work and allow the business to capitalise on opportunities in the market, continuing to provide the highest quality support to customers.
Steve Gosling will join as Chief Financial Officer and Martin Evans (an original founder of the business) as Strategy Director.
The deal was led by NorthEdge partner Ray Stenton, Director Jon Pickering and Investment Executive, George Potts. Jon will join the Board as a Non-­‐Executive Director, while George will join as an Observer.
Matthew Hirst, CEO of Utiligroup, said: "Utiligroup has experienced strong growth and we have established ourselves as a market leading player in helping energy and utility companies to operate more efficient processes through a combination of automated software and managed services. We are committed to placing our customers at the heart of what we do and guiding them through the unique challenges that the industry is currently facing. Changing customer behaviour and new regulations are driving evolution of the energy market, and Utiligroup is uniquely placed to support customers through these changes with the provision of advanced solutions and services."
He continued: "NorthEdge's support and experience will be invaluable as we embark on our next phase of growth and will enable us to accelerate the new developments that will be required by our customers. We are delighted to be working with such a dedicated team."
Jon Pickering, Director at NorthEdge Capital, commented: "Utiligroup is a leading provider of mission critical software and services. It is relied upon to continually innovate and provide expert support to a range of customers, from the 'Big 6' to exciting new entrants and growing energy suppliers. As a market leader the business leverages considerable in-­‐house software development capabilities to build strong relationships with its customers. We expect to secure shareholder approval by 18 June and look forward to working alongside the management team to support their growth plans."
The deal is the fifth transaction by NorthEdge Capital from its maiden fund, which closed  at  £225million  in  March  2013.  The  firm's previous investment  was  a £25.5million investment into Fine Industries, the Teesside-­‐based chemicals manufacturer, a deal completed in just eight weeks.
Seneca Partners (Gordon Lane & Andrew Stubbs) are advising NorthEdge Capital; KPMG (Jonathan Boyers & Alex Hartley) are advising Bglobal plc. DWF (Jonathan Robinson & Vicky Ross) are providing NorthEdge with legal advice while management are being advised by Fieldfisher (Matthew Fleetwood & Mo Wang). Financial Due Diligence was completed by BDO (Chris Heatlie, Sarah Cumming & Matthew Molyneux) and Commercial Due Diligence by Credo (Simon Bones & Alex Foulds).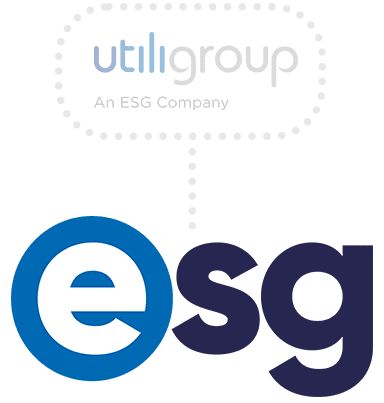 Many thanks for visiting our website. Utiligroup has now unified with ESG. You can find our new site at esgglobal.com - or please click the button below and you will be redirected to our new site.