OVO Energy Selects Utiligroup for DCC Smart Meter Communications
Jun 30, 2016
OVO Energy and Utiligroup are pleased to confirm a multi-year strategic relationship to enable OVO' Energy's central industry interactions and orchestration of operational processes through the Data Communications Company (DCC) for smart meters as required by the UK Government's smart metering roll-out programme.
OVO Energy has contracted with Utiligroup for its uSmart DCC Software as a Service (SAAS) solution to enable OVO's mandated entry into the new arrangements from August 2016 and in the resulting delivery of its smart metering deployment and associated customer operations. The uSmart software solution includes the uSmart DCC Adapter, Business Orchestration Layer (BOL) and Metering Agent Integrator plus a leading edge hosted infrastructure solution. Crucially, uSmart integrates into Utiligroup's existing suite of solutions bringing together both the new world and current arrangements.
Matthew Hirst, CEO at Utiligroup comments "We have been working with OVO since they first entered the UK energy market and we are delighted to extend our relationship into the DCC era, where the mission criticality and real-time nature of transactions becomes a game changer for how energy suppliers interact with their consumers. Our uSmart solution has been designed to meet the stringent requirements defined by the Smart Energy Code in addition to our unique knowledge of the front to back processes required by energy suppliers both today and in the future, to help enable the full realization of customer benefits from their smart metering infrastructure. We look forward to working together collaboratively with OVO to continue their successful innovation and delivery of customer benefit."
Melissa Gander, Energy Director at OVO Energy explains "As an energy supplier leading the way on smart metering in the UK, OVO searched for a DCC solution that would support OVO's ambitions through the mass roll out stage and beyond, allowing us to continue to innovate in the smart space and to continue to deliver award-winning service to our customers. Having worked with Utiligroup since OVO's launch in 2009, we are confident of their ability to deliver market-leading technology and to support OVO through unprecedented industry change."
About Utiligroup: Utiligroup is a market leading provider of innovative SAAS solutions to the utilities and energy industry. To date, Utiligroup has enabled over 26 new entrant suppliers to break into the industry and manages over two million customer registrations for suppliers. Clients include a host of well-known energy providers – both UK and overseas-based – including The Co-Operative Energy, OVO Energy and Robin Hood Energy. Headquartered in Chorley, Utiligroup recently doubled its headcount to over 190 staff.
About OVO Energy: Headquartered in Bristol, OVO Energy has been recognised as a Which? Recommended Provider for Energy for the second year in a row, cementing its position as one of the leading independent suppliers in the UK energy retail market. OVO was founded in 2009 by Stephen Fitzpatrick who set out to create a better energy company. In June 2016, OVO has close to 700,000 happy customers and employs more than 1000 people. OVO's guiding principles are simplicity, transparency and fairness in all of its operations: making the energy industry easier for consumers to understand and making sure prices reflect the actual cost of doing business so customers know they're getting a good deal.
For more information, visit: https://esgglobal.com or https://www.ovoenergy.com
Ends-
Media Contacts:
Neelam Barber at Utiligroup
Tel: 07824 612306
Email: neelam.barber@utiligroup.com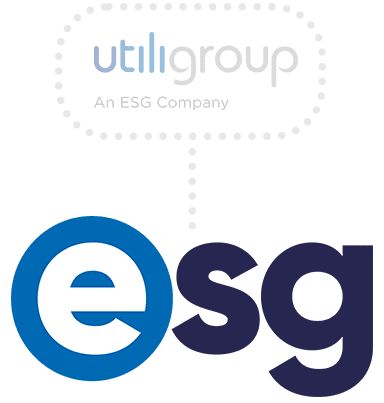 Many thanks for visiting our website. Utiligroup has now unified with ESG. You can find our new site at esgglobal.com - or please click the button below and you will be redirected to our new site.