Utiligroup Appointed by Tempus Energy
Jan 15, 2015
Utiligroup, a leading provider of software solutions and services to the energy and utilities industry, has been appointed by Tempus Energy – one of the latest entrants into the electricity supply market.
The Chorley-based/North West-based company will enable Tempus Energy to become an electricity supplier, through the provision of Utiligroup's 'Supplier in a Box™' solution which includes a pre-accredited supply  company and state-of-the-art data management software and services via Utiligroup's managed services arm – Utiliserve.
The appointment is one of a growing number of 'challenger' brands in Utiligroup's client portfolio. To date Utiligroup has enabled over 14 new entrant suppliers break into the industry, they include, a host of well-known energy providers – both UK and overseas-based – including The Co-Operative Energy, ExtraEnergy, NEAS Energy, GnERGY, and many more.
Matthew Hirst, CEO of Utiligroup, said: "We're delighted to be working with yet another ambitious and forward-thinking energy supplier that is keen to remove artificial price barriers from the electricity market, while bringing transparency and connecting customers with the cheapest available energy.
"The energy supply landscape is constantly evolving, as new entrants vie against the 'Big Six' to provide competitive and efficient energy supply services. We work closely with growing suppliers, new entrants, power traders, asset providers and metering agents, to ensure their systems and processes are extremely robust and in line with the latest industry changes."
Utiligroup, which completed an £16.1 million MBO earlier this year, has helped over 14 new entrant suppliers to enter the energy market during the last four years, including Tempus Energy. It supplies software and services to over 29 of the active UK energy suppliers, including OVO Energy and Co-Operative Energy.
Sara Bell, CEO at Tempus Energy, commented: "Our aim is to reduce electricity cost for customers by helping them to be flexible in their use of electricity through demand response technology. This will reduce settlement imbalances, reduce peak demand and make our electricity system more efficient. Utiligroup was the obvious partner to help us achieve those aims and we're confident their experience, services and software will enable us to compete in a highly competitive market."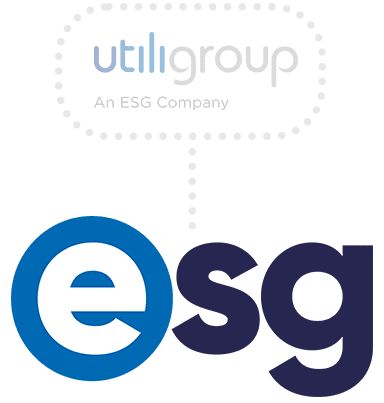 Many thanks for visiting our website. Utiligroup has now unified with ESG. You can find our new site at esgglobal.com - or please click the button below and you will be redirected to our new site.