Utiligroup in £11.1 million Management Buyout
Jun 18, 2014
NorthEdge Capital, the private equity firm focused on backing businesses based in the North of England, has invested £11.1m in the primary management buyout of data management software firm, Utiligroup Ltd.
The deal is the fifth investment by Manchester and Leeds-based NorthEdge, which closed its maiden fund at £225m in March 2013 raising funds from 15 global institutional investors and 16 HNWIs – one of the largest first time funds to be raised in Europe since 2008.
Founded in 1997, Chorley-based Utiligroup provides data management software and services to the energy sector. Utiligroup has helped 15 new businesses to enter the energy market during the last four years and supplies software and services to 29 of the active UK energy suppliers including OVO Energy and Co-Operative Energy. It has experienced rapid growth in recent years and now employs 88 staff.
The transaction will provide funding to accelerate new software development work and allow Utiligroup to capitalise on opportunities within the market. NorthEdge Director Jon Pickering, who led the investment, said: "We are delighted that Bglobal plc shareholders have approved the disposal and we will now begin working with Matt and the wider team in earnest to carry on growing the business."
Matthew Hirst, CEO of Utiligroup, said: "We look forward to the next chapter of Utiligroup's development and for the confidence we now have to grow the business alongside a supportive partner in NorthEdge. Most importantly, the buyout and backing of NorthEdge has been enthusiastically received by our staff, customers and commercial partners alike. We expect to announce further additions to our senior team in the coming months and we are already working with a renewed vigour to deliver market-leading software and services to our customers."
About NorthEdge Capital LLP
NorthEdge focuses exclusively on Northern-based companies seeking equity investments to support MBOs, development capital and equity release and has to date made four investments in FPE Global, Fine Industries, Help-Link and Jigsaw24.
NorthEdge targets the mid-market with investment in businesses with an enterprise value of £10m to £100m, although typical transactions will range from £20m to £75m in value with equity investments from £5m to £45m in any one deal.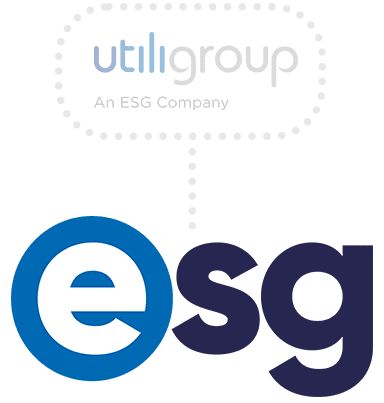 Many thanks for visiting our website. Utiligroup has now unified with ESG. You can find our new site at esgglobal.com - or please click the button below and you will be redirected to our new site.