Utiligroup Supports the Success of The Co-Operative Energy Limited
Jan 29, 2015
Utiligroup, the trusted developer and supplier of pioneering software solutions and services to the energy and utilities industry, is pleased to announce a new strategic framework agreement with The Co-Operative Energy, which further extends the relationship between both organisations that started with successful market entry in 2010.
With the needs of The Co-Operative Energy's rapidly growing customer base in mind, Utiligroup has created a unique Single Framework Agreement which enables its client to continue to grow with the confidence of an underlying and innovative commercial model that reduces overall 'Cost to Serve'.
The agreement provides The Co-Operative Energy with lower risk and cost certainty for several years, through DCC and beyond. The agreement comprises the full range of Utiligroup propositions including its Software Solutions portfolio consisting of new products and enhancements, Professional Services, and the return of the Electricity Managed Services to sit alongside the already outsourced Gas Managed Services to Utiligroup.
Operationally, Utiligroup's expert managed services team will focus its day to day efforts on reducing business risks through the ongoing management of industry change and complexities, meaning The Co-Operative Energy can concentrate on delivering a first-rate service to new and existing customers.
Matthew Hirst, CEO of Utiligroup, commented:
"I am delighted to be able to announce this new agreement with The Co-Operative Energy which further underpins the cost effectiveness, flexibility and low risk of our integrated propositions for fast growing new entrant suppliers. We have consolidated the commercial model into a simple per customer charge which shows significant economies of scale as our client grows. We believe this is exactly what a Managed Service should provide and the opposite of what happens to the internal "cost to serve" which continues to grow across rapidly growing suppliers. Utiligroup is best placed to absorb significant components of the complex operational risks and compliance requirements in the retail energy market and we urge other clients to pay attention to their escalating in-house compliance challenges and costs and ask themselves, is there another way?"
Neil Denley, chief operating officer at Co-Operative Energy, commented: 'It's great that Utiligroup is supporting us in our innovative approach to serving our customers and being part of our sustained growth. They share our ethos of giving customers a real choice and putting them at the heart of everything we do.
About Co-operative Energy
Co-operative Energy is an energy provider supplying gas and electricity to domestic customers across England, Scotland and Wales. The business is committed to fair pricing, lower carbon energy and is wholly owned by its customers, who are rewarded twice a year with a share of profits.
Co-operative Energy is committed to providing energy with an easy to understand tariff and a commitment to fair practice. The business is also helping to tackle climate change by supporting renewable energy and has pledged that the carbon content of its electricity will remain less than half the national average. Co-operative Energy avoids energy generated through coal due to its high carbon content.
Co-operative Energy is part of The Midcounties Co-operative, the largest independent co-operative in the UK, owned by over 507,000 members. Co-operative Energy is a national business, covering the whole of England, Wales and Scotland.
See www.cooperativeenergy.coop for further details.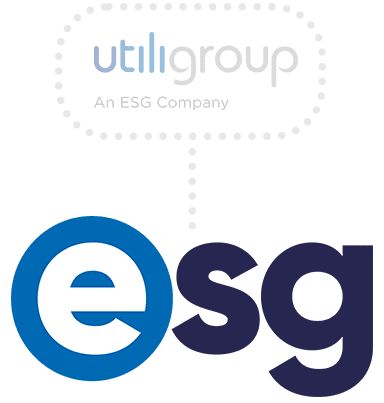 Many thanks for visiting our website. Utiligroup has now unified with ESG. You can find our new site at esgglobal.com - or please click the button below and you will be redirected to our new site.