Utiligroup Supports The Growing Success Of Good Energy With New Five Year Agreement
Apr 21, 2015
Utiligroup has signed a new strategic framework agreement with Good Energy – the fast-growing supplier and generator of renewable electricity.
The contract further extends the existing market interactions and billing software relationship that has existed between the two companies since 2011.
The agreement provides Good Energy with a full gas and electricity managed service, including settlements, as well as continued use of Utiligroup's software solutions and professional services portfolios.
During 2014, Good Energy experienced a 34 per cent growth in its overall customer numbers to more than 152,000. In order to help service this rapidly-growing customer base, Utiligroup has created a single framework agreement which will support Good Energy's growth plans, providing an innovative commercial model that reduces overall 'cost to serve'.Matthew Hirst, CEO of Utiligroup, commented: "I am delighted to be able to announce this new agreement with Good Energy which confirms we are now the 'go to' partner for fast-growing, customer service-centric challenger brands operating across the UK market".
"This comes just six months after we announced a similar agreement with Co-Op Energy and underpins our claim to be market leaders in cost effective, flexible and low risk managed services to expanding energy brands."
He added: "We have consolidated the commercial model into a simple per customer charge, which shows significant economies of scale as our clients grow – exactly what a managed services provider should be able to do. This compares very favourably to the internal 'cost to serve', which we see continuing to escalate as customer growth brings greater operational complexity, higher financial risk and growing staff attrition in key business functions."
Under the agreement, Utiligroup's expert managed services team will focus its day-to-day efforts on reducing business risks, through the ongoing management of industry change and complexities. This means that Good Energy can continue to deliver a multi-award winning, first-class service to new and existing customers.
Hirst said: "Utiligroup is best placed to absorb significant components of the complex operational risks and compliance requirements in the retail energy market and we urge other clients to pay attention to their escalating in-house compliance challenges and costs and ask themselves, 'is there another way'."
Dave Ford, chief operating officer at Good Energy, commented: "We've built an excellent relationship with Utiligroup and we look forward to continuing this throughout the life of the new framework. It will help us to continue to focus on improving the service we offer to customers and reduce our cost to serve."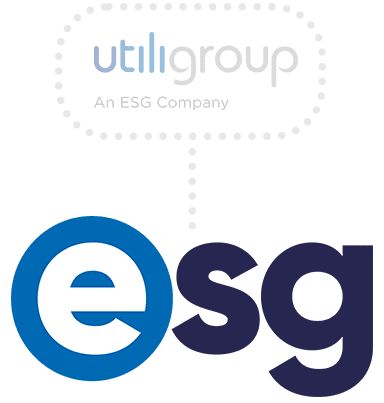 Many thanks for visiting our website. Utiligroup has now unified with ESG. You can find our new site at esgglobal.com - or please click the button below and you will be redirected to our new site.