Utiligroup celebrated at BVCA Awards
Dec 1, 2017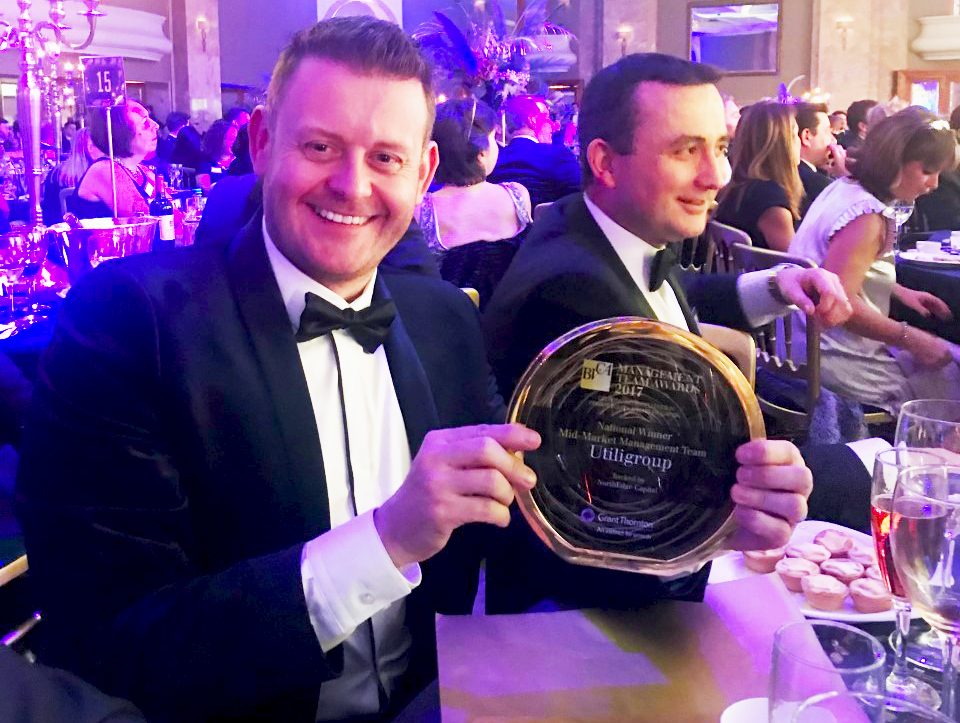 https://www.youtube.com/watch?v=Lim6RGpaGJo&feature=youtu.be
The best performing UK companies backed by private equity and venture capital were celebrated last night as the BVCA announced the winners of its annual Management Team Awards, produced in association with Grant Thornton UK LLP in London.
After a year-long process of nominations, judging and regional finals, five businesses were chosen from a shortlist of over 30 from around the country. Held at the BVCA's Annual Gala Dinner at the London Hilton on Park Lane, representatives from each of the winners took to the stage to pick up their award.
The winners of the national BVCA Management Team Awards 2017 are:
WINNER
BACKED BY
CATEGORY
Skyscanner
Scottish Equity Partners
Large Company Management Team
Utiligroup

 

NorthEdge
Mid-Market Team
Captify
Panoramic Growth Equity, Smedvig Capital

Growth Management Team
Blis

 

Beringea, Endeit Capital, Unilever Ventures
Venture-backed Management Team
Gardner Aerospace

 

Better Capital
Business Transformation Management Team
More details about each of the winners, including comments from the judging panel, can be found below.
Bill Priestley, chair of the national judging panel and Chief Investment Partner at Epiris, said: "Private equity and venture capital are vital components of the national economy, backing and building businesses around the UK. The BVCA Management Team Awards represent the very best of these businesses, and the performance of each of these winners has truly been outstanding. As the country gears up for the challenges ahead, our industry will play a key role in supporting UK innovation and enterprise. A huge congratulations to all of the winners and their investors."
Mo Merali, partner and head of private equity at Grant Thornton UK LLP, added: "The UK's private equity market has remained resilient over the past year, despite the uncertainties of Brexit and other economic headwinds which have started to play out. Private equity is a critical component in enabling a vibrant post-Brexit economy to emerge and we congratulate this year's winners for demonstrating first-hand the outstanding management teams that have stewarded private equity backed dynamic companies throughout the UK."
 BVCA Management Team of the Year Awards 2017
Large Management Team of the Year – Skyscanner
Backed by Scottish Equity Partners
Flight, hotels & car hire comparison website.
Run by founder CEO Gareth Williams, today Skyscanner operates in 10 countries with 800 employees (including 500 in the UK) and was sold to Ctrip in December 2016 for US$1.75 billion. The judges applauded Gareth and his team for their achievements over the last 14 years, which place them alongside the best start-up teams globally and give a significant boost to the Scottish and UK tech sectors.
Mid-Market Management Team of the Year – Utiligroup
Backed by NorthEdge Capital
Software provider to the UK energy market.
Matthew Hirst and his team saw an opportunity to provide software and information in the changing energy market, and partnered with NorthEdge in their 2014 MBO. The judges were impressed with the pace at which they have built the business and the strong value creation for shareholders, culminating in the exit for £100 million to Energy Services Group in April this year.
Growth Management Team of the Year – Captify            
Backed by Panoramic Growth Equity and Smedvig Capital
Developer of proprietary search intelligence technology for digital advertising.
Captify showed phenomenally rapid growth in 2016. The company now has a genuinely international presence with a roster of blue-chip clients and is second only to Google in Search Intelligence.  Dominic Joseph and Adam Ludwin have built this business from start-up in a very competitive space in only six years.
Venture-backed Management Team of the Year – Blis
Backed by Beringea, Endeit Capital and Unilever Ventures
Developer of advanced location technology, providing businesses with data and behavioural insights.
Founder Greg Isbister and his team have built and held a leading position in the global location-based behavioural analytics sector, successfully internationalising across some exceptionally competitive jurisdictions and showing very strong revenue growth. The business is a great marker of the UK as a centre of excellence in the marriage of technology and marketing.
Business Transformation Management Team of the Year – Gardner Aerospace
Backed by:  Better Capital
Manufacturer of finished machined and fabricated detailed parts made from hard and soft metals
Working with Better Capital since 2010, Nick Sanders and his team have transformed the company, both by taking a UK business and making it fully international, and also by investing in quality at every level. The company was recently ranked as Airbus' No. 1 supplier and has an order book in excess of US$1 billion.
FOR FURTHER INFORMATION OR PHOTOGRAPHS, PLEASE CONTACT
Tom Allchorne, Director, Communications, BVCA
+44 (0)20 7492 0407
tallchorne@bvca.co.uk
NOTES TO EDITORS
The BVCA Management Team Awards, produced in association with Grant Thornton UK LLP, celebrate the achievements of private equity and venture capital-backed management teams. There are eight regions in total, each with their own judging panel. All regional winners are automatically entered into the national final, the results of which were presented at BVCA Annual Gala Dinner on 30 November in London. Please click here for more information.
The National judging panel comprises: Bill Priestley, Epiris; Mark Advani, Livingbridge; Tim Farazmand; Andrew Ferguson, Maven Capital Partners; Andrew Craig, Maven Capital Partners; Jeremy Hand, Lyceum Capital; Charlie Johnstone , ECI; Hugh Lenon, Phoenix Equity Partners; Paul Oldham, BGF; David Staziker, Development Bank of Wales; Mo Merali, Grant Thornton.
The British Private Equity & Venture Capital Association (BVCA) is the industry body for the UK private equity and venture capital industry. The BVCA has over 650 member firms, representing the vast majority of UK-based private equity and venture capital firms and their advisers.
Grant Thornton is one of the world's leading organisations of independent assurance, tax and advisory firms. These firms help dynamic organisations unlock their potential for growth by providing meaningful, forward-thinking advice. Proactive teams, led by approachable partners in these firms, use insights, experience and instinct to understand complex issues for privately owned, publicly listed and public sector clients and help them to find solutions. More than 35,000 Grant Thornton people, across over 100 countries, are focused on making a difference to clients, colleagues and the communities in which we live and work. The UK Grant Thornton member firm provides services to over 40,000 privately held businesses, public interest entities and individuals. It is led by more than 185 partners and employs more than 4,200 of the profession's brightest minds.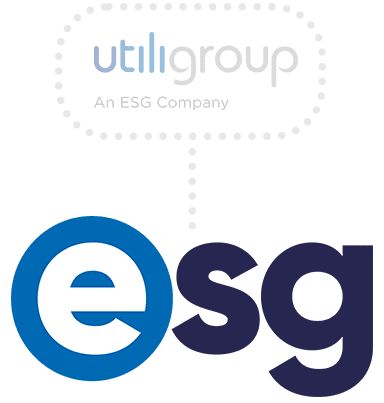 Many thanks for visiting our website. Utiligroup has now unified with ESG. You can find our new site at esgglobal.com - or please click the button below and you will be redirected to our new site.