Fuelling Bristol Energy's Bid to Become A Resilient City
Feb 22, 2016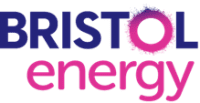 Utiligroup has been appointed by Bristol Energy to support its launch as a dual fuel energy supplier with a community purpose.
Bristol Energy – formed by Bristol City Council – is the first municipal energy company in the South West and one of the first in the country. Bristol Energy strives to be a force for social good and is leading the way as a new model of energy company that contributes to the economic and social resilience of the city and wellbeing of local communities.
Bristol Energy is socially motivated and seeking to change the way consumers think about their future energy supply, helping them to use less fuel and pay lower bills. With a fundamental belief in social responsibility, Bristol Energy will reinvest profits back into its founding city, supporting council services to citizens and community projects.
Although the social benefits of the company will be focused on Bristol's heartland, Bristol Energy is open for business nationwide. Offering competitive tariffs and great customer service, the company is also working to address accessibility. It will be looking to reach out to communities locally, but will also be offering tailored products and services to suit its broad range of national customers.
CEO of Utiligroup, Matthew Hirst, commented: "As more and more non-traditional organisations establish themselves as suppliers, the utilities industry is becoming an exciting and varied marketplace. We're proud to support Bristol Energy's vision to reach out to local communities, together with supporting local renewable energy generators to link with initiatives with a shared ethos across the city and region. Bristol Energy is quickly proving that it's a business is designed for the 21st century consumer and we're delighted to be working in partnership with such a forward-thinking and challenging new entrant to the market."
Peter Haigh, Managing Director from Bristol Energy, added: "This is a new era for the sector, and Bristol Energy is proud to set itself apart from other energy companies as a force for social good. We believe that energy customers, businesses and communities deserve something better, now and into the future – and this means doing things differently. I really believe people will want to get behind us. We have to pay energy bills anyway, so why not pay them to a company that will spend the profits on local services and projects?"
"Our launch marks an important step towards enabling property owners to consume energy in a more transparent, fair and accountable way. We're committed to providing simple access to cleaner energy and fairer bills and have no doubt that Utiligroup is an ideal service provider to help ensure we achieve this".
"The company's industry knowledge is second to none and the support it provides is priceless – always a step ahead of the rest."
To date, Utiligroup has enabled over 26 new entrant suppliers to break into the industry and manages two million customer registrations for suppliers. Clients include a host of well-known energy providers – both UK and overseas-based – including The Co-Operative Energy, Ovo Energy and Robin Hood Energy.
Utiligroup  celebrated its rapid growth by moving in to a new 16,000 sq ft office facility and heavily expanding its workforce, doubling its headcount to over 160 staff.
For more information: visit https://esgglobal.com/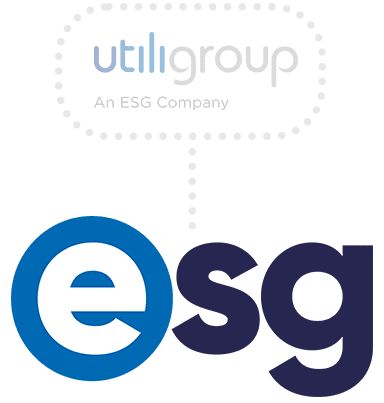 Many thanks for visiting our website. Utiligroup has now unified with ESG. You can find our new site at esgglobal.com - or please click the button below and you will be redirected to our new site.