Utiligroup Prepare for 3 Challenges in 3 Weeks
Apr 3, 2018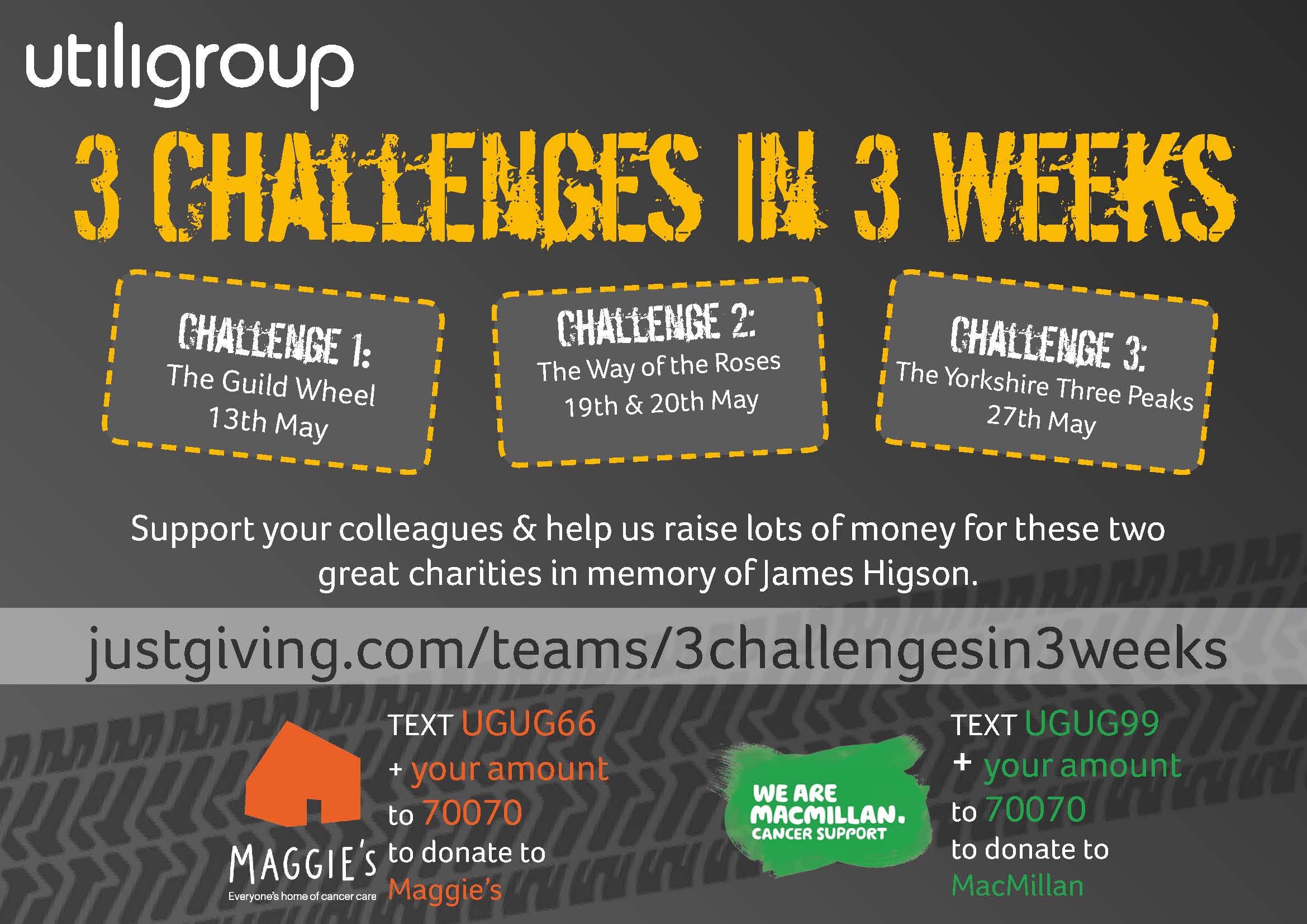 Employees of Chorley based company, Utiligroup are preparing for a gruelling 3 weeks this May when they will be taking on three different sporting challenges across 3 consecutive weekends to raise money for Macmillan Cancer Support and Maggie's Centres in remembrance of their late colleague, James Higson.
Utiligroup provide software solutions and services to the energy and utilities industry and as a business are continually upping the stakes when it comes to raising money for charity. This is by far the biggest and most challenging collection of events they have ever participated in and they hope to raise a staggering £2,000 for these great charities. The 3 Challenges in 3 Weeks consist of cycling The Preston Guild Wheel – a 21 mile cycle-way around the city of Preston; The Way of the Roses which is a whopping 170 mile coast to coast cycle route combined with over 400 metres of incline and lastly The Yorkshire Three Peaks which collectively reach over 2,000 metres of ascent.
Over 50 employees, including the CEO have vowed to take part in at least one of these activities with some dedicated (or crazy) people hoping to complete all three! There is no question that these activities will test the endurance of everyone but it is all for a good cause. Utiligroup sadly lost a colleague last year to cancer and have organised these challenges in remembrance of James and hope to raise a great deal of money for both Maggie's Centres and Macmillan Cancer Support who looked after him through his fight.
Lisa Martin, the West Lancashire Fundraising Manager for Macmillan has supported the team from the beginning saying "the Utiligroup team are hoping to take on a huge challenge with these various events and I want to wish them all the best of luck. Fundraising today is definitely harder than it's ever been, but the money raised from these events can make such a difference for people living with cancer. They will really make a difference to someone's life."
Sinead Collins, Centre Head at Maggie's said: "We're delighted to receive this support from Utiligroup – thanks to the team for taking on these fantastic challenges, with the generosity of all their supporters, we can help even more people to get the emotional, practical and social support that is so vitally important for people affected by cancer."
If you would like to make a donation to these great charities and show your support for the Utiligroup employees setting out on these challenges you can do so at
https://www.justgiving.com/teams/3challengesin3weeks
They are hoping to raise a staggering £2,000 and would appreciate any donation big or small.
Good luck to all those involved!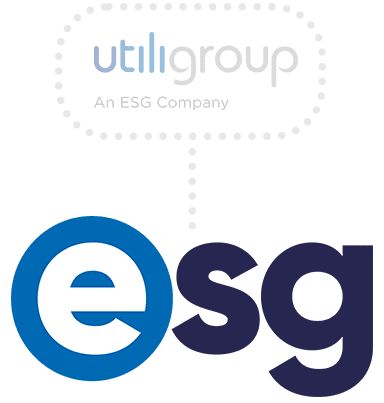 Many thanks for visiting our website. Utiligroup has now unified with ESG. You can find our new site at esgglobal.com - or please click the button below and you will be redirected to our new site.